UK Services Pricelist
| | |
| --- | --- |
| Full ECU mapping on Rolling Road - including triple maps, 2 or 4 wheel drive (advance booking & deposit required*) | £350.00 |
| Rolling Road power run only (e.g to establish baseline before further modifications) | £50.00 |
| Cam timing (incremental cost to Full ECU mapping if required) | £45.00 |
| Engine Dyno - Engine Installation, setup and removal (advance booking & deposit required*) | £100.00 |
| Engine Dyno time, per day (advance booking & deposit required*) | £500.00 |
| ASNU fuel injector cleaning, flow testing and reconditioning - per injector | £15.00 |
| ECU Diagnostic check and testing | £50.00 |
*A £150.00 Deposit is required for all Rolling Road and Engine Dyno bookings. Should you not be able to make your booking please contact us a minimum of 48hrs beforehand to either re-schedule or cancel. Failure to contact us will result in your deposit being forfeited.
Should you have any other requests or requirements please don't hesitate to contact us via email or phone.
All quoted prices exc VAT and are subject to change at any time.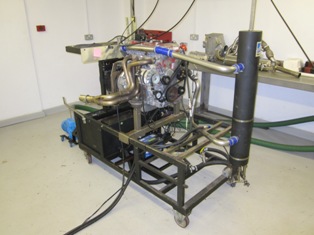 Email: sales@emeraldm3d.co.uk
Telephone: +44 (0) 1953 889110